WHEEL CAPSULE AND AXLE NUT SOCKET, 65MM
AN040176A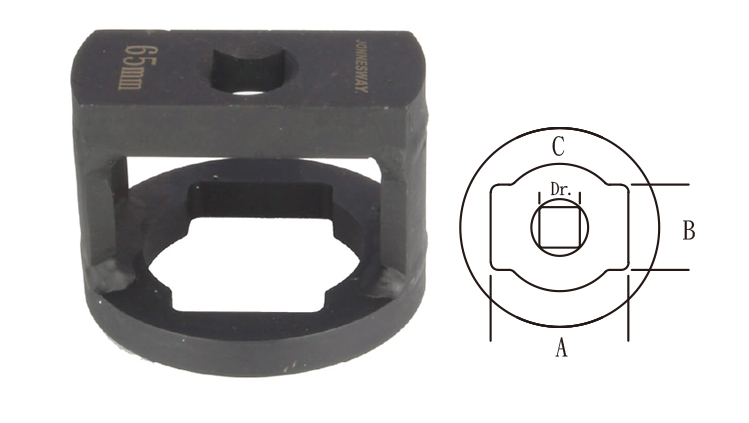 • For clean, easy loosening and tightening of flat oval wheel capsules and axle nuts, e.g. on BPW axles.

• For the dismantling and assembly of grease capsule on BPW axles.

• Extremely versatile.

• uitable for exact torque with a 3/4'' square drive.

• Ideally suited for very high tightening and loosening torques.

• For machinery usage.

• Special steel.