PROFESSIONAL WHEEL BEARING TOOL SET FOR VW, AUDI
AN010224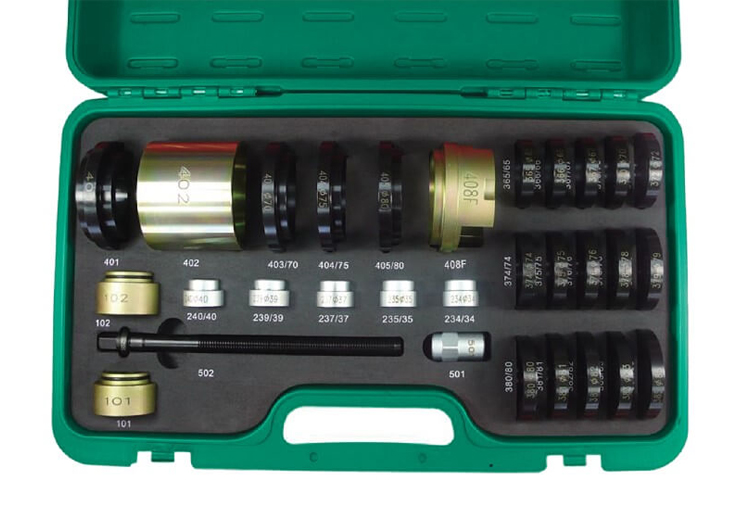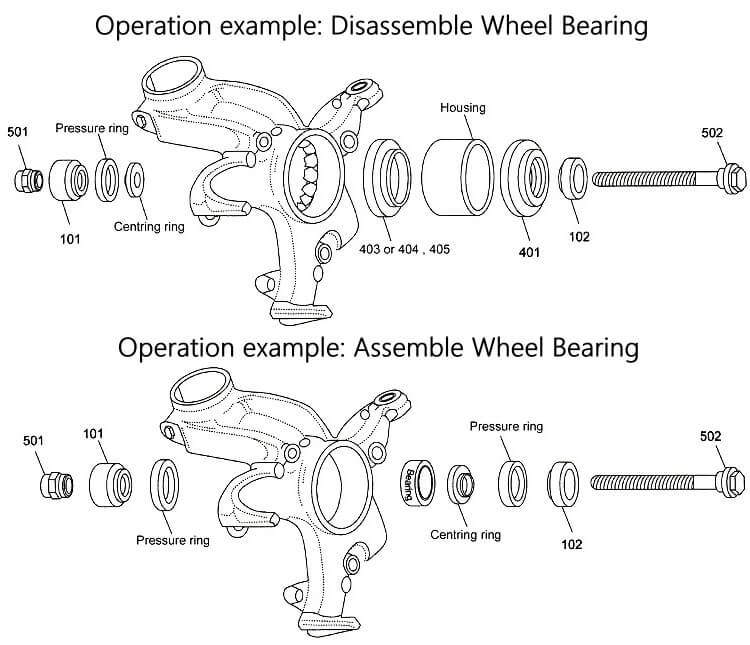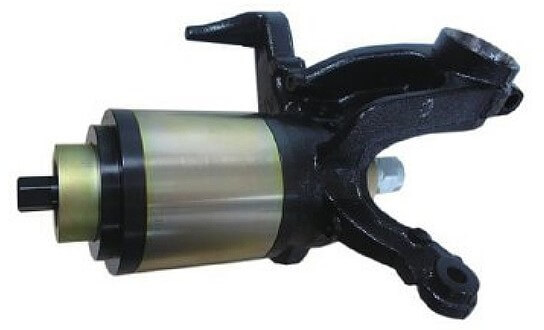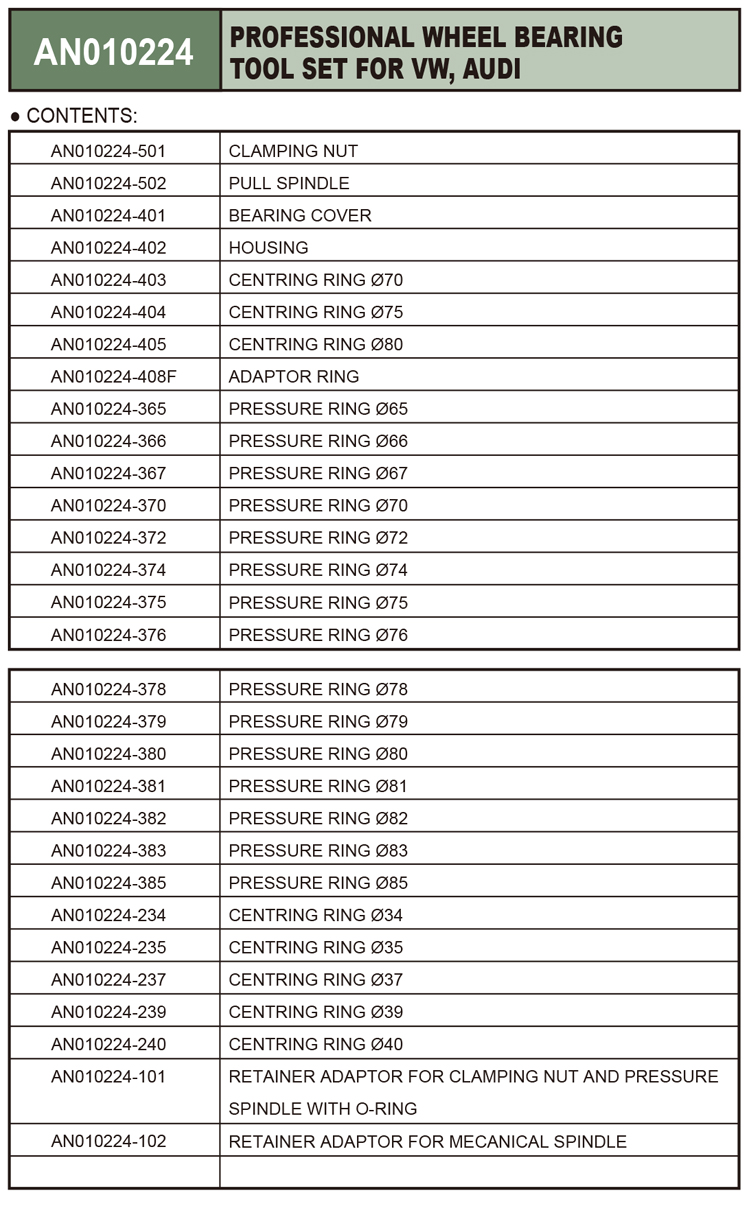 ‧ Tool set for VW-Audi e.g. A3(8L), Audi A4 (B5), A4 Quattro (B6) rear axle, A6 (4A, 4B), A8 (4D, 4E), TT (8N, 8J); VW Polo (6N), Golf (II, III, IV), Passat, Sharan, T4.

‧ This tool can safe, quick and professional replacement and removal of wheel bearing.

‧ Minimum working effort – high time saving

‧ Simple and safe handingDrive: 1/2"