TIMING TOOLS & PLUG MANDREL FOR BMW (N51/N52)
AL010036A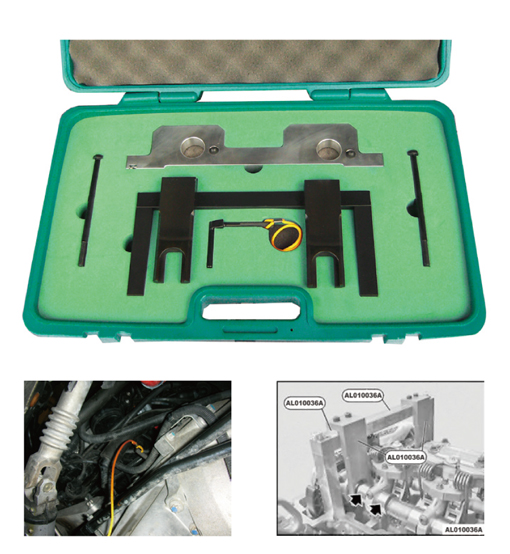 ‧For locking flywheel in TDC position on BMW N51/N52.

‧Turns crankshaft to TDC position while central bolt moves.

‧Put AL010036A-3 into calibrate hole (arrow ahead) and fixed crankshaft.

Attention:

1.In the vehicle which carry special equipment SA205 (Automatic Transmission), there is a big hole make use of TDC position nearby calibrate hole.

2.When AL010036A-3 stayed in calibrate hole and locked flywheel, it's impossible to move engine through central bolt.