UNIVERSAL CALIPER PRESSURE TOOL (FOUR PISTONS)
AN010155A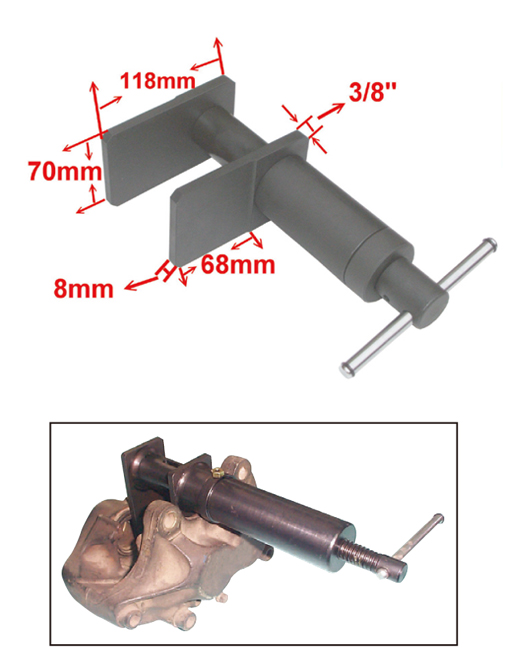 • Applicable: BENZ (four pistons), BMW, VW, TOYOTA, FORD, and most models of cars and light trucks.

• An universal tool for pressing caliper pistons back into caliper housings with special broadened steel board.

• Due to the construction of this tool which incorporates high-precision hardened cylinder and piston, together with a built-in axial bearing, the highest precision allows easy function to press-back the pistons into the caliper.