DODGE WHEEL HUB REMOVAL ADAPTOR
AN010264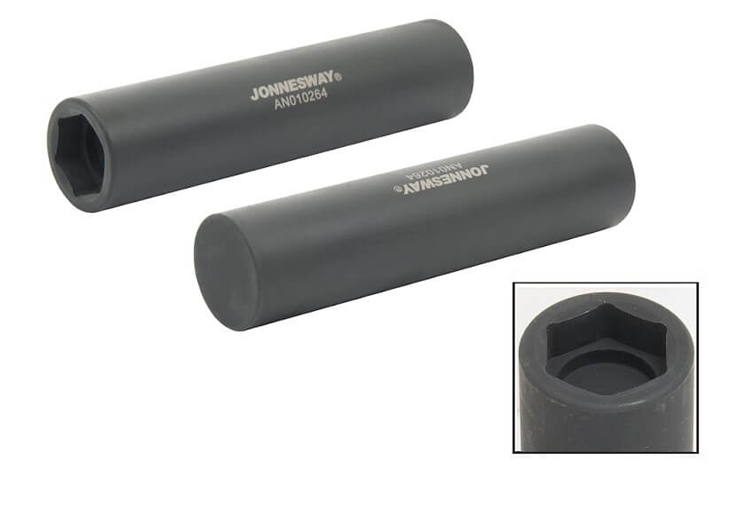 • The adaptor is designed to take off the fornt hubs found on the 3/4 ton ( 2500 series ) and 1 ton ( 3500 series ) Dodge pick up trucks.

• The adaptor was designed to cut the flat rate for changing out U joints, front differential service, ball joints and any front hub service.

• The adaptor works on both 6pt fasteners for newer models and 12pt fasteners found on older Dodge trucks.

1. Use socket and ratchet to loosen the four hub bolts.

Just back the bolts out about a quarter inch ( need them to press the hub out of the kunckle ).

2. Place the adaptor over hub bolt.

Turn steering kunckle assembly to hold free end of the adaptor in place against axle bracket.