QUICK RELEASE CUT OUT TOOL
AB010017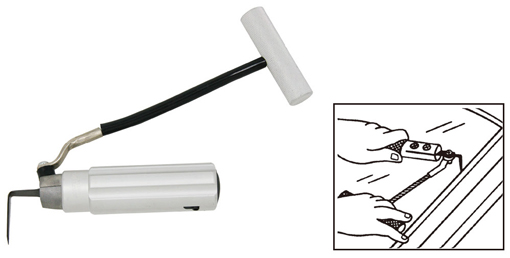 • Alum body.
• Cable action makes cutting out windshields fast and easy.
• The easiest and most proven method of removing windshield.
• A strong tempered steel blade, sharpened to a fine cutting edge, with a large durable aluminum handle, combined with steel cable pull handle assures the easiest and fastest way of cutting the caulking compound the windshield. The steel cutting blade can be sharpened and after many uses is easily replaced new blade.
• By pushing the end button of the cold knife, you can easily releases the blade.
• Intended for use with 3/4" wide blades.