10 IN 1 TRIM TOOL
AB030022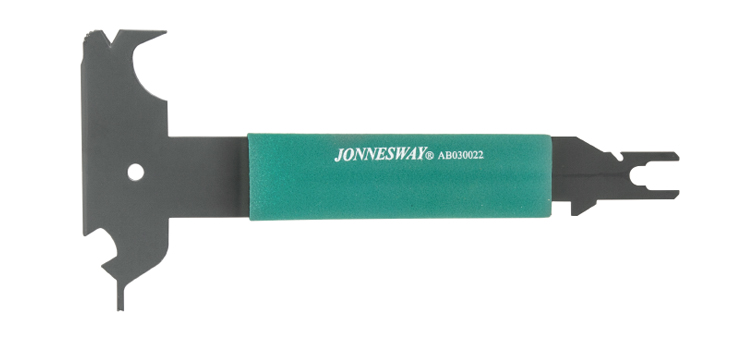 ‧ Made In tempered spring steel handle is coated with red heavy-duty plastic
1. Molding remover semi-sharp bevelled edge for removing Protector moulds and badges retained by 2-sides tape without scratching.
2. Windshield wiper wrench.
3. Door rubber metal clip inserter.
4. Door weather strip clip remover.
5. Door trim-bezel clip remover.
6. Door handle clip remover.
7. Headlamp spring tool.
8. Windshield molding clip remover.
9. Door rubber plastic clip remover.
10. Serrated edge for panel seam clean up.