WHEEL DOLLY
AE200003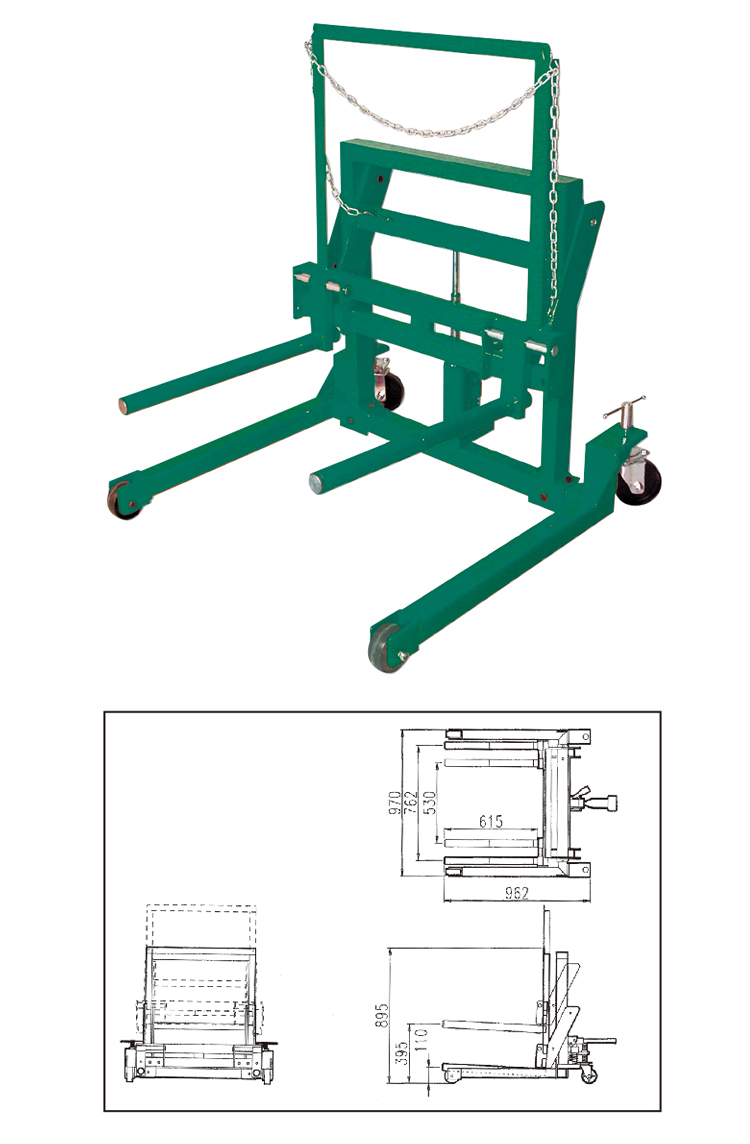 Features :

• Foot-operated hydraulic bottle jack with hard chrome plated piston is of welded construction design.

• Heavy duty chain for securing the wheels.

• Tubular lifting arms allow easy adjustment to fit the middle and large size tires.

• Rear swivel caster wheels and rigid front wheels provide positive steering and effortless manoeuvering.

• 3-1/4" travel adjustment on rear caster wheels match lifting arms with spindle angle.

• Foot pedal can be folded up for storage and prevent operator injury.