10 TON HEAVY DUTY COLLISION REPAIR KITS, TWO SPEED PUMP (DROP FORGET)
AE010015A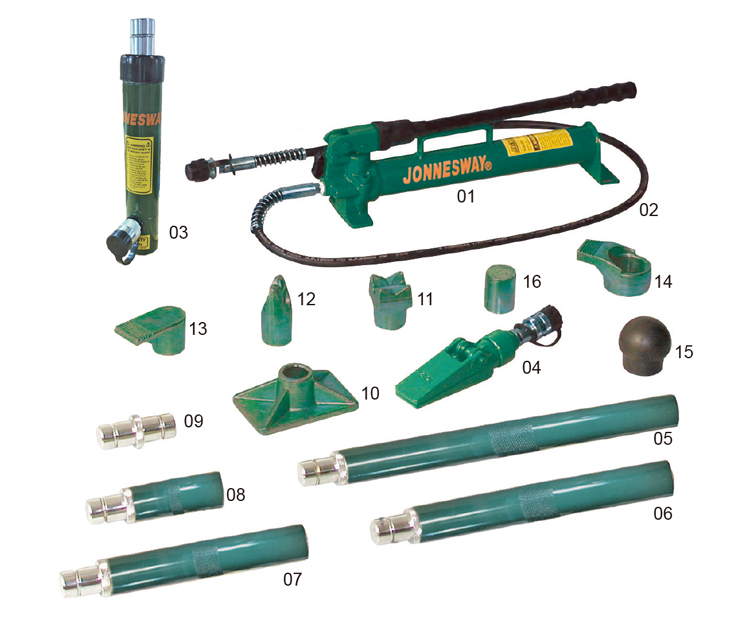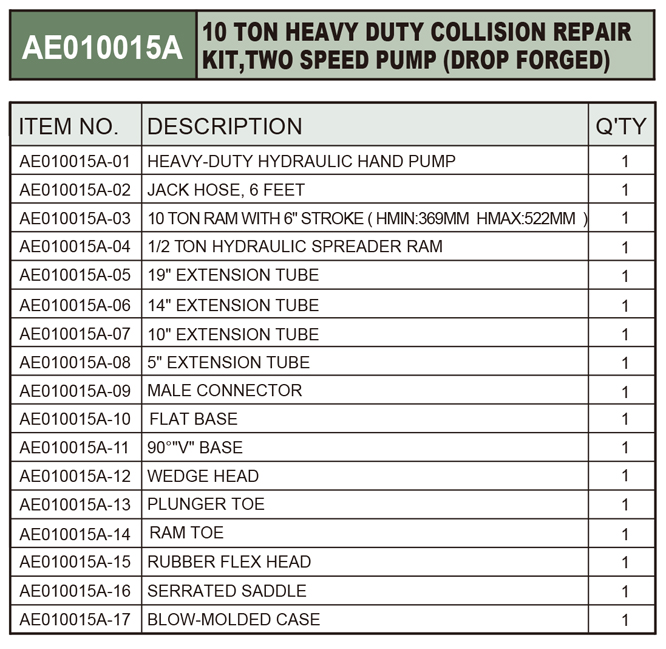 Features :

• A professional 10 ton body and frame repair tools are your best choice for collision repair, industrial and construction applications where convenience of hydraulic power can be utilized for spreading, clamping, pulling and lifting operations.

• Made of rugged and welded construction, the hand pump base is forged using SS400 material to prevent oil leakage from extreme usage.

• Accessory components are forged for the best in strength and rigidity, ensuring safety standards are met and parts do not break.

• Snap connectors for quick operation.