17PCS RADIATOR PRESSURE TESTER
AE300064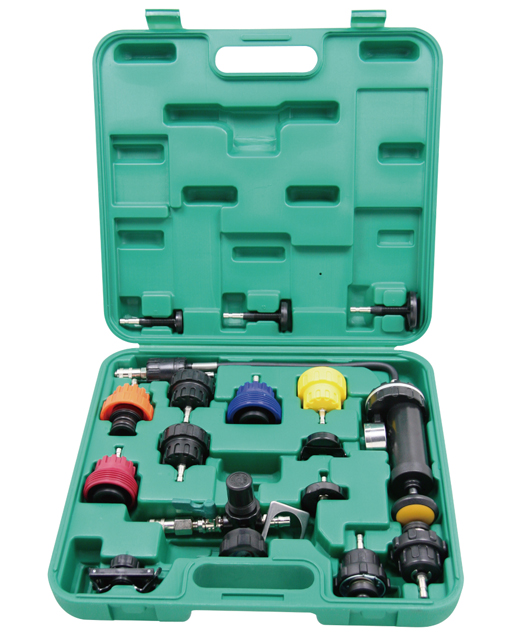 • Including: adaptors, hand pump, airline regulator assembly, and instruction manual.

• Different adaptors can be applied to most of car brands, such as AUDI, BMW, CITROEN, FIAT, FORD, VAUXHALL, OPEL, PEUGEOT, VOLVO, and VOLKSWAGEN.

• With 3 pcs of universal adaptors, which can be apply to any vehicles with the same size radiator cap.

• For quick detection of radiator or hose system leakage.

• Special designed storage case shows storage place for each adaptor, and provide easy accessory management.