90L AIR VENTURI OIL EXTRACTOR
AE300164B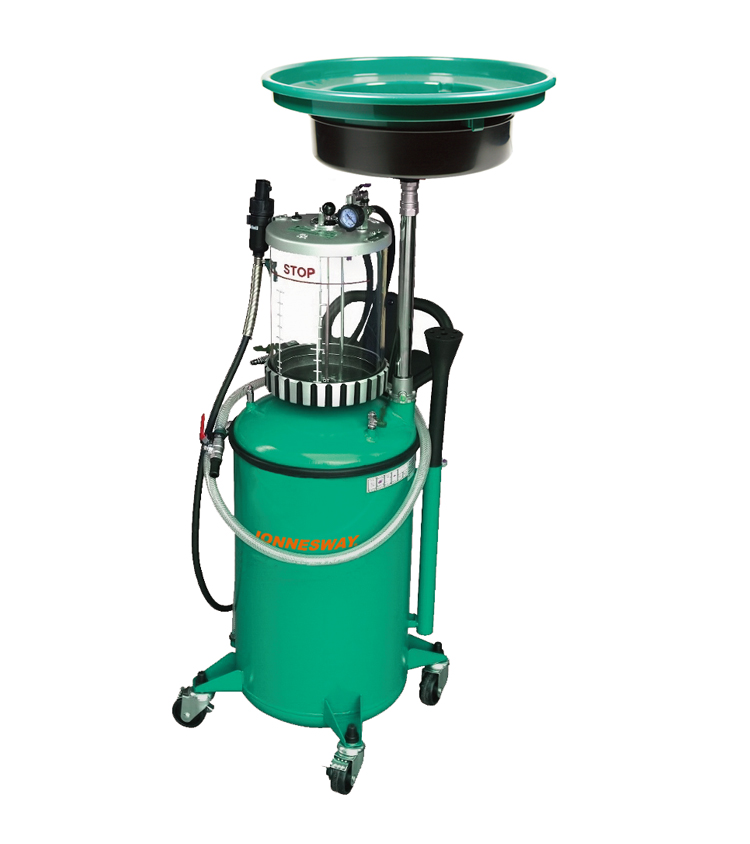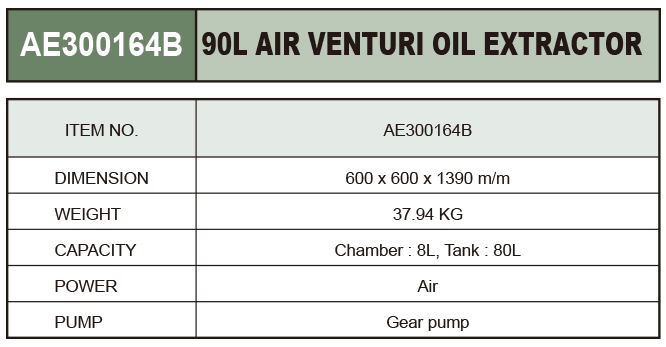 • Waste oil mobile reservoirs to be used for motor and gear oil collection.

• Drainers can be used under vehicle lifts or inside lubrication pit.

• Large handle for easy maneuverability.

• Two brake wheels ( ∅3" ) and two casters (∅3").

• Extra large drain bowl / Adjustable collecting bowl / For the convenient and safe collection.

• Venturi design.