1/2" STUBBY AIR IMPACT WRENCH
JAI-1024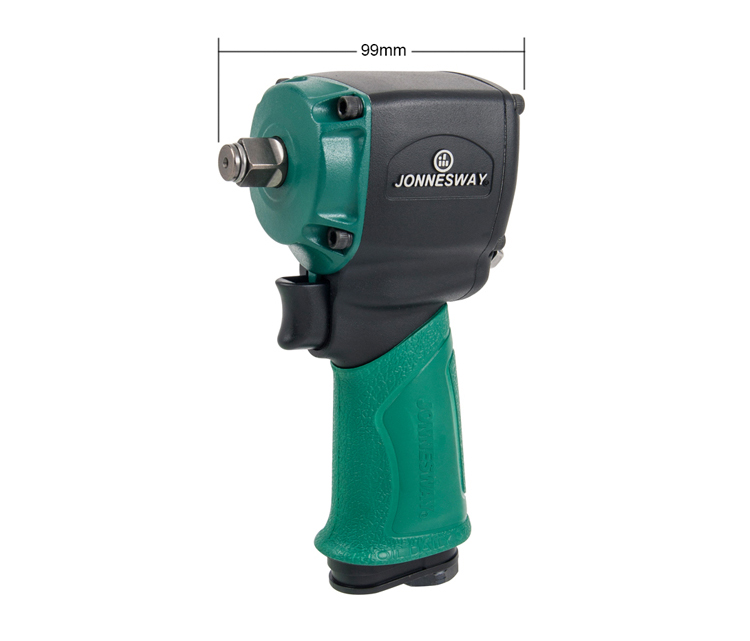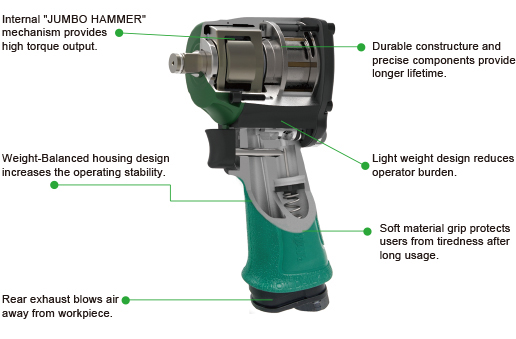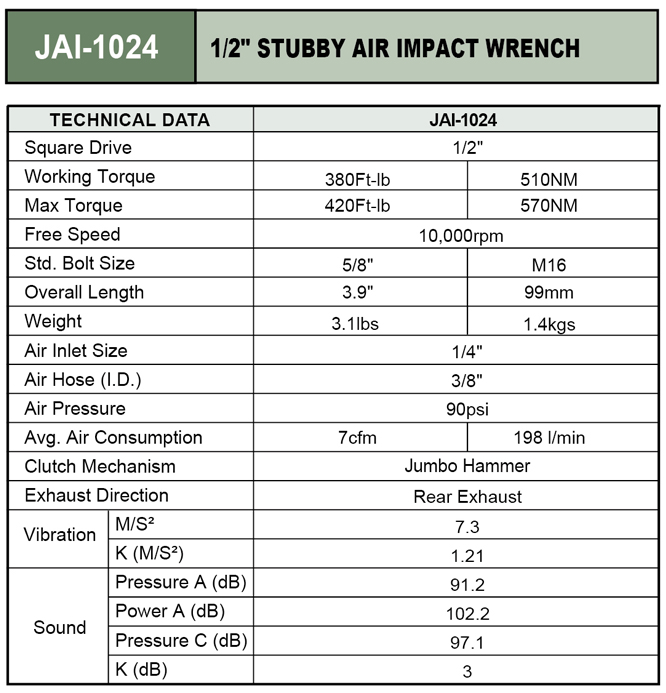 The "SUPER STUBBY" AIR IMPACT WRENCH has several special features and functions including "JUMBO HAMMER MECHANISM" and smart ideas to reduce length and weight by 30%.

The compact design allows it entering limited space easily but the tool remains excellent torque performance

Market sales application:

Ideal for tire change, mold and machine equipment assembly, agriculture machinery assembly, repair service, etc.

•Internal "JUMBO HAMMER" mechanism provides high torque output.

•Weight-Balanced housing design increases the operating stability.

•Rear exhaust design.

•Durable constructure and precise components provide longer lifetime.

•Light weight design reduces operator burden.

•Soft material grip protects users from tiredness after a long-time use.