TIGER'S PAM ADJUSTABLE WRENCH
W27AT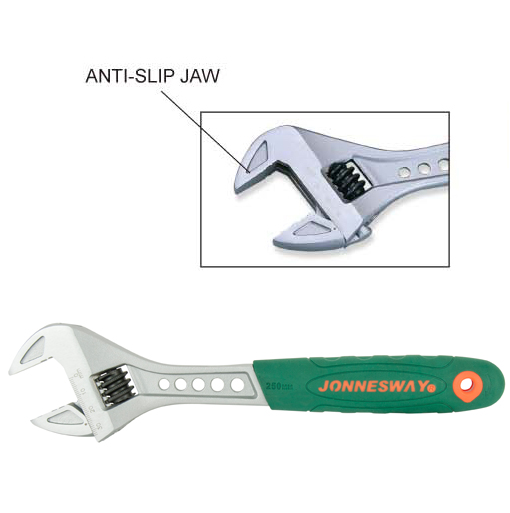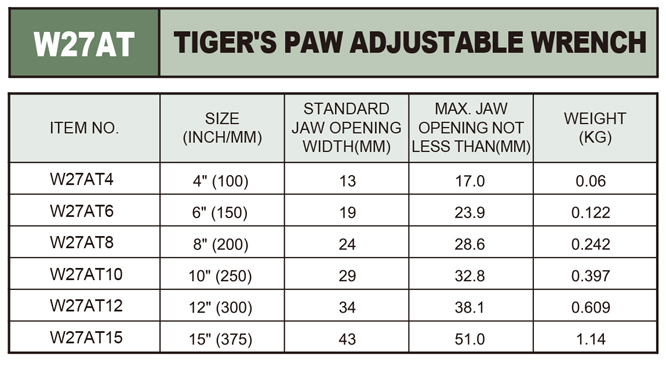 • Anti-slip jaw ensuring security in use.
• The buckle at the end of the handle protects the TPR handle cover from being stripped off.
• Ergonomic handle design allows proper usage and durability of the tod.
• Wider jaw opening 18%~25%
• Special design could make less weight and increase torsion rigidity.