2018
Jonnesway Branding
Jonnesway is again selected as the Appointed Tool for the 48th National Skills Competition organized by the Ministry of Labor in 2018. The winners from the north, middle, and south will compete for the national championship in August who can represent Taiwan to contend for the first place in Worldskills International Competition Kazan Russia in 2019.

Jonnesway will keep sponsoring Taiwan? champion players to compete in Worldskills International Competition in 2019.

In Worldskills Abu Dhabi 2017, Taiwan? champion players sponsored by Jonnesway performed brilliantly, winning the glory of
1) Automobile Technology: World Champion
2) Autobody Repair: the 4th place
3) Aircraft Maintenance: the 8th place
We will add one more category, Car Painting, into our sponsorship in 2019. We believe our champions will once more bring us the trophy from Russia.
Car Painting

Automobile Technology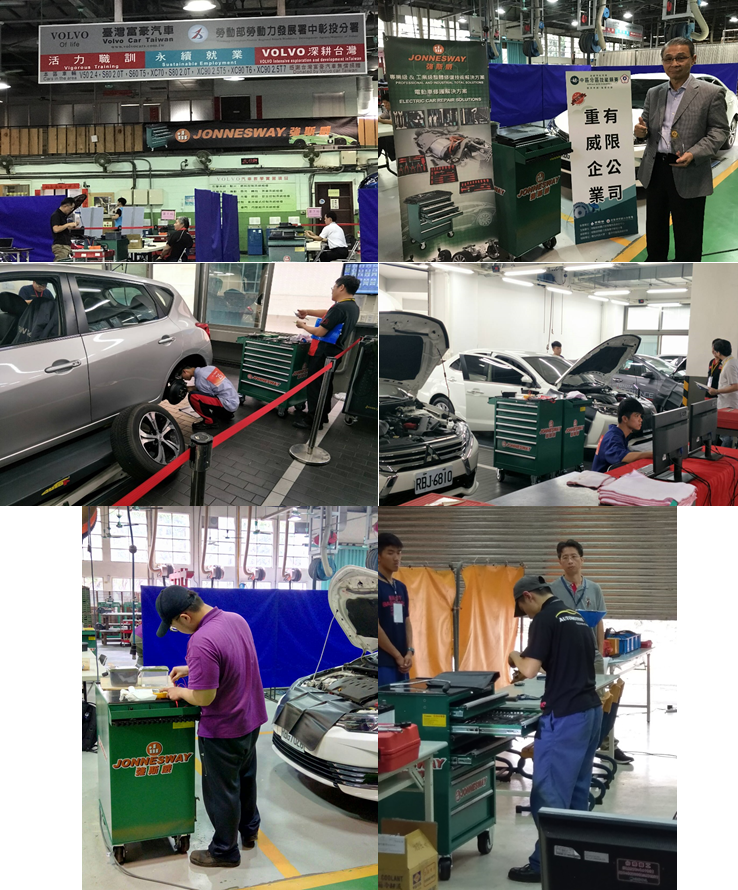 Aircraft Maintenance

There is an old saying: A good sword should be gifted to a hero. Just like Excalibur is to serve King Arthur, good tools are for good mechanics to utilize utmost and good mechanics need good coaches and training. Hopefully our young generation will insist on the spirit of artisan to put Taiwan on the map and add more values to Made-In-Taiwan products.