2015
JONNESWAY Culture
Jonnesway Charity Campaigns & Forest Protection Activities
Being a leading professinal tool enterprise, Jonnesway always keep moving and progressing in Corporate Social Responsibility (CSR) activities. Last year, Jonnesway held the Charity Campaigns to visit the Children's home to remind the negligance of public and spread our love and care to them. Jonnesway obtained great reputation and receive applauses from the public and all Jonnesway partners. This year, Jonnesway even advanced the CSR practice to the aborginal tribe and the forest protection.

Aborginal tribe- The aboriginal tribe of Song-He is relatively isolated and bears the negligance of the government for longtime. Young people move out while elderly remains unattended and usually in a poor and helpless status. Furthermore, the children who stay in the tribe are not be able to get the computer access to get connected to the world and more knowledge. That is way Jonnesway feels the strong reason to provide the daily supplies to the elderly and computers to children.
Forest protection- Amazon Rainforest is always called "the lung of Earth" so that we can see how important the plant means to the human life. Basianshan Forest Recreation Area suffered from the invasions of exotic species which prohibit the local plant growing. The authorities keep inviting every kind of group to help removing alien species plants. To protect our mother land and cherish the local special species plants, Jonnesway is devoted immediately to the forest protection.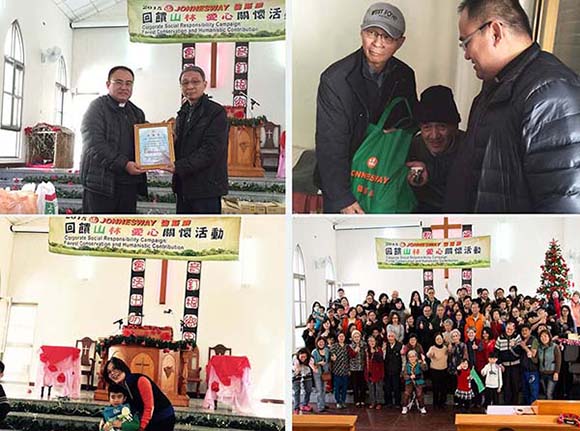 Charity Campaignin Song-He tribe: In the morning of Jan. 31st, Jonnesway staff headed to the Christian Church in the Song-He aboriginal tribe to deliver daily supplies and present our caring warmness. The President, Mr. Joseph Liao, has led Jonnesway family to walk out of the office and care about the isolated tribe.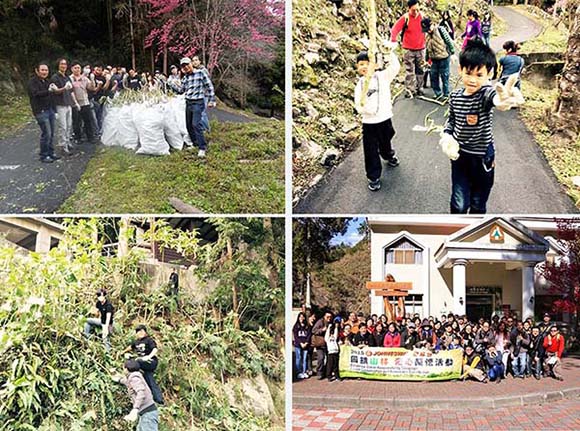 ForestProtection Activities: In the afternoon of Jan. 31st, Jonnesway came to Basianshan Forest Recreation Area to remove exotic species. By removing the plants that prohibit Taiwanese local plants growing, we protect the local ecologic environment. And we also realized that the plants are fundanmental to human life and related to every species.

With the meaningful banquet this year, Jonnesway family gained a lot. By means of charity campaign to isolated aboriginal tribe, Jonnesway staff experienced how to give through the real careness and actions. By the forest protection activity, all of participants learnt about the peaceful coexistance between human and plants. The most of all, the cohension of Jonnesway Family is hence enforced even more. We brought back the spirit of service to human and nature and will cherish our life and our land.