2011
Worldwide Racings
JONNESWAY

®

again won the champion WTCC - RACE OF Hungary, Germany & Valencia, Spain
(Sept. 07th, 2011)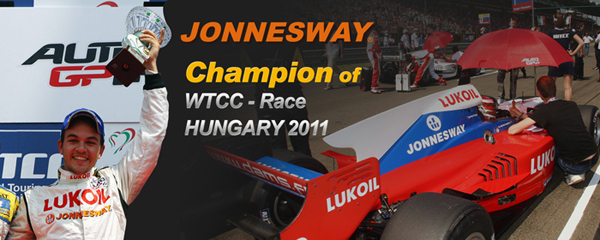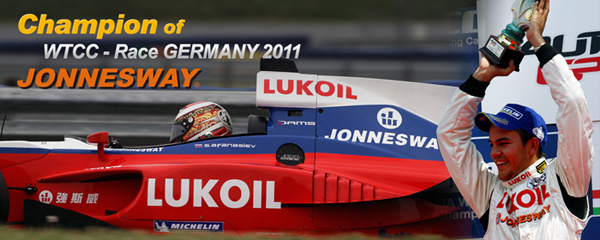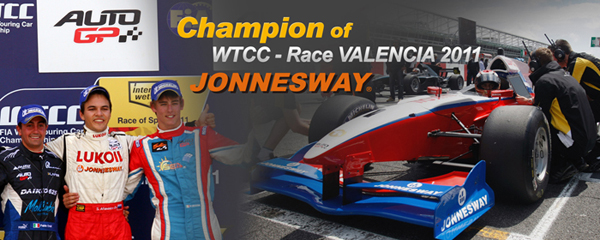 JONNESWAY

®

Breaking News
We would like to share the great news with you that Jonnesway has sponsored LUKOIL racings for past years and we again won the 1st position in Race 1 in WTCC - RACE OF VALENCIA 2011. After the race in Hungary and Germany, Mr. Sergey Afanasiev, Jonnesway sponsored driver, once again achieved the great level of excellence. What an outstanding performance for Mr. Sergey.
This honorable victory has again strongly enhanced Jonnesway brand recognition. We are so proud of Mr. Sergey for his excellent racing skills which highly increase Jonnesway brand awareness throughout Europe. Please kindly copy & paste the link for Mr. Sergey's news on champion and video review:
With great confidence, Jonnesway is keep growing worldwide with best quality of tools series. Please review the above links that we would like to share with you.