2019
Jonnesway Branding
We are glad to share with you our recent marketing activities sponsoring the 49th National Skill Competition in Taiwan.
Because of the good quality tools and services, Jonnesway again is trusted by the Ministry of Labor and selected as the Appointed Tool for the 49th National Skills Competition.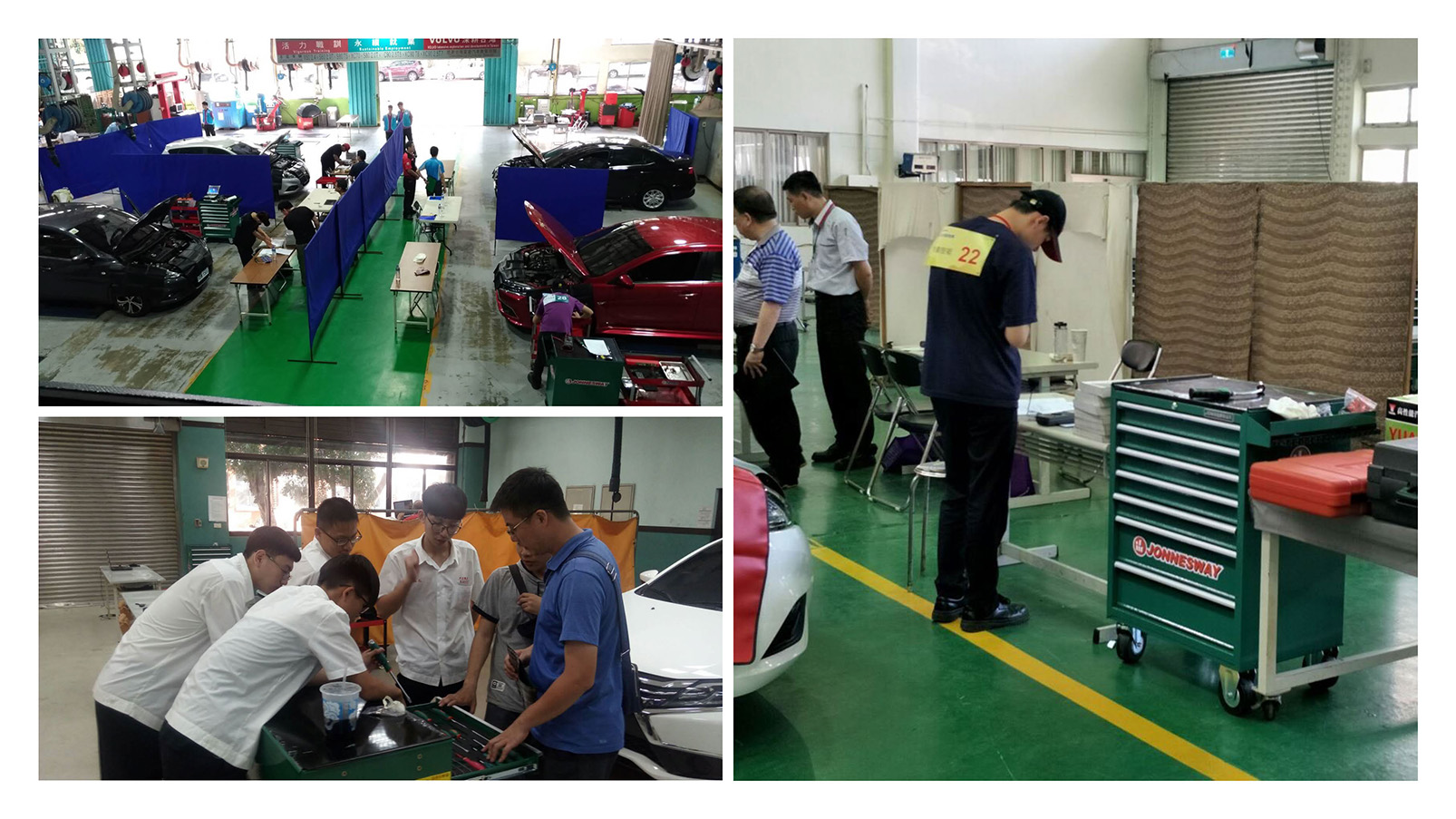 Supporting annually national skill competition has become one of the most important missions for Jonnesway. During the competition, we sent our technical and marketing staffs to the competition venues around Taiwan (North, Middle and South. 3 areas, 9 different places for 3 categories) for services and introduction of Jonnesway.
In 2019 we sponsor the 3 categories: Auto Technology, Body Repair and Aircraft Maintenance. 2019 is also the year of the 45th WorldSkill competition which is in Kazan Russia in August. Like 2 years ago in Abu Dhabi, Jonnesway will keep sponsoring Taiwan contestants to compete in Kazan. More than that, we will send a team to Kazan in order to learn more about this international event. Of course, we will share more information about skill competition after we are back from Russia.