2014
Jonnesway Branding
"2014 Top Ten Air Tool Brand Award"

We are pleased to share with you that Jonnesway received "2013 Top Ten Air Tool Brand Award" from Hui Cong Net on May 20th, 2014. Hui Cong Net is one of the biggest B2B industrial supply website and takes 45% of market share. 60% of the customers of Hui Cong Net are professional and industrial mechanics. With its professional product selection and 14 years of experience, Hui Cong Net issues its own industrial magazine and enjoys the name of expertise in the market.
The entire award process took place way back to Feb. 10th, 2014. After reviewing over 2,000 companies in four different evaluation stages, and 35 million votes from professional buyer and mechanics, finally the the Hui Cong Net had its top 10 air tool brands for the year 2013.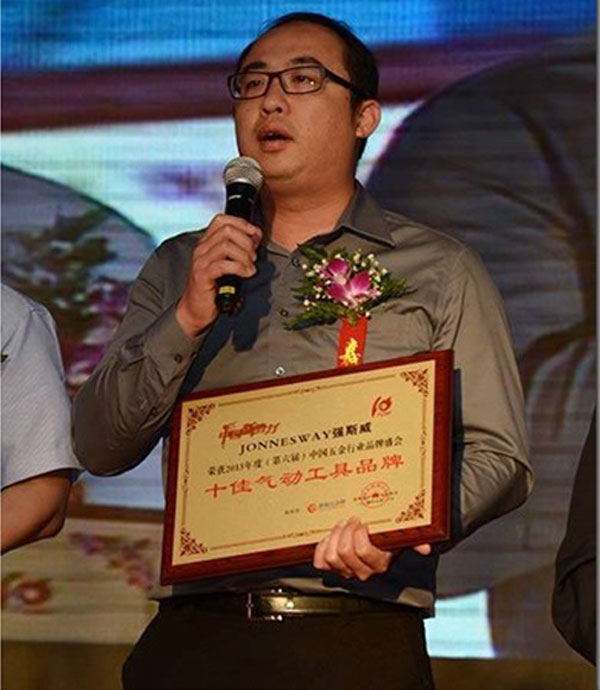 The award shows that Jonnesway is well recognized by the product quality and brand image by the professional mechanics. With this recognition, we are very confident that Jonnesway will become the no.1 brand in the international community.